Manage time & attendance and access rights of your workforce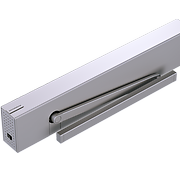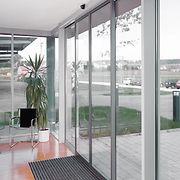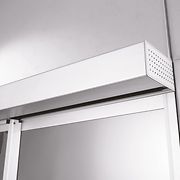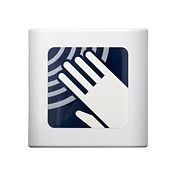 Security Revolving Doors and Interlocks
Comfortable access solutions
Whether you are looking for a statement entrance allowing the free flow of visitors, or a highly controllable security door with personal interlocks for high level protection, dormakaba offers a comprehensive range of entrance doors, turnstiles and personnel gates.

Manage time & attendance and access rights of your workforce
Our Electronic Access and Data Collection product suite comprise fully networked and wireless access control management systems, electric strikes, electromagnetic locks, readers, keypads, credentials, time clocks, and data collection solutions. Each solution is designed with a single goal in mind – making access in life smart and secure.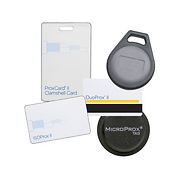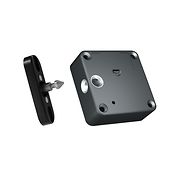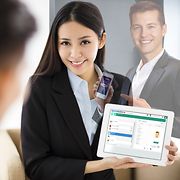 Access Management Systems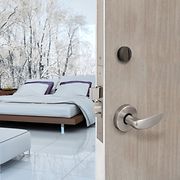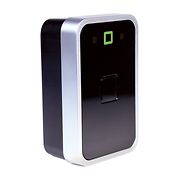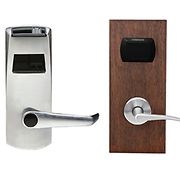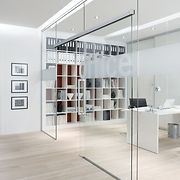 Manual Sliding Door Systems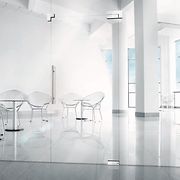 Fittings For Glass Doors & Assemblies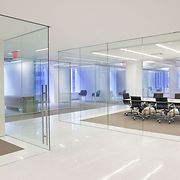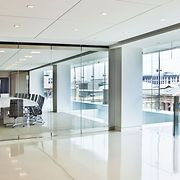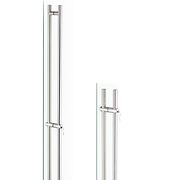 Architectural Pulls, Handles & Glass Locksets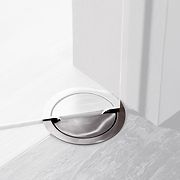 Keyscan, a member of the dormakaba Group, is focused on developing and manufacturing innovative access control hardware and software. The Keyscan product line combines ease of deployment and flexible system design while delivering high-powered features and capabilities that satisfy even the most complex access control system installations. The Keyscan product line can be found securing embassies, military bases, hospitals, power generation plants, automotive facilities, banks, schools, multi-national organizations, and retail facilities.
Aurora Access Management Software
Door Control Units
Elevator Control Units
High Frequency Readers & Credentials
Low Frequency Readers & Credentials
BLE (Mobile) Readers & Credentials
RF Receivers & Transmitters
Network & Communication Solutions
Relays & Peripherals
The Keyscan Aurora software is the culmination of years of research and innovation directed towards expanding access control functionality. With an emphasis on innovation and sustainability, dormakaba's Keyscan Aurora access control software is a high-performance software platform. With many features and integration options, it provides a single software solution for access control with no performance-limiting or system expansion governors. Keyscan Aurora is ideal for any access control applications regardless of size or complexity.
Advanced features include managing, auditing and controlling door and elevator floor access as well as robust integration support for wireless locks, video management systems, intrusion alarm systems, Active Directory, and SMART elevator systems. Aurora can also support a hybrid hardwired and E-Plex wireless lock system with full control and audit capability, using the same credentials throughout your facility.
Multiple integration options with high profile manufacture product lines
Robust software platform with no expansion governors or performance delimiters
Ideal for any access control applications regardless of size or complexity
Protege WX
Access control. Made even more accessible.
Transforming the way companies manage their security, Protege WX effectively places the office in your pocket to give you the freedom to configure, control, and monitor your system from anywhere.
Anywhere anytime access.
No more dusty old desktop PC hidden away in a maintenance closet and providing a warm place for spiders to nest. The web-based interface gives you the flexibility to work from anywhere – the office, from home, or on the road. All you need is an internet connection and you have anywhere, anytime ease of access to your sites.  That's flexible.
Multiple User Credentials
Up to 8 different credentials supported per user, allowing the use of multi card technologies, biometrics and other credentials.
Guard Tours

Triggers an alarm if a guard does not badge at a pre-configured card reader or activate a pre-configured input within a specified time period.
Elevator Control
Control access to elevator floors, schedule floor unlocking and even integrate with intruder detection.
Automation and Control
Integrate with 3rd party automation and lighting control systems to create a responsive environment.
Anti Passback
Prevents users from passing their credential back for another user to borrow and stops users entering an area by following or tailgating another user.
Area Counting
Limits the number of people in an Area. Great for carparks and hazardous areas.
Advanced Scheduling
Intelligent time based control of access and energy management, automatically adjusts for daylight savings and holidays.
Door Lockdown
Lockdown a single door or the whole site to restrict entry, exit or all access during an emergency situation.
DSX Access Systems, Inc.
Access Control Solutions since 1990
School, Campus, and District Security
DSX Access Control is a Centralized Access Management and Site Monitoring program. DSX can control the lock and unlock of every door along with who has access to which door and when. An Administrator can lockdown any school in the district or every school from one Command Button in the DSX Mobile App.
DSX proudly designs and engineers all Hardware and Software products in Dallas, Texas.
The Openpath difference
Mobile access reimagined. Strengthen security posturing, reduce cost, and improve building experiences with Openpath.
Fastest, most reliable mobile access. Sub-second unlocks with patented Triple Unlock technology, even through Internet and service outages.

Remote system management. Manage your entire database from any web browser, on any device, wherever you are.

Integrated video and access. Powerful visual verification with mobile monitoring, remote unlock, and two-way audio.

Easy to install. Standard wiring eliminates the need for servers or a dedicated IP network for a frictionless install.

Smart security for every door. Complete access control with video, voice activation, turnstile and elevator solutions, plus Schlage® wireless lock integrations.
Cloud-based software
Instant systemwide communication and updates all managed remotely via the cloud.
Modern hardware
Easy-to-install readers and controllers with live video, two-way intercom, and touchless capabilities in a sleek design.
Encrypted credentials
Our readers support touchless access with smartphones, cards, fobs and Apple watch.
On-premise solutions
On-site access control systems compatible with Mercury hardware and browser-based software.
Experience award-winning access control
Fast, reliable patented Triple Unlock technology that supports multiple secure access methods

Touchless mobile experience with digital badges, guest passes, and two-way intercom capabilities

Secure cloud-based software with remote management and automatic system updates

Real-time activity alerts, tracking, and visual monitoring

Seamless integrations through our open API platform

Beautifully designed hardware installs effortlessly to support anywhere from a single door to a multi-site enterprise